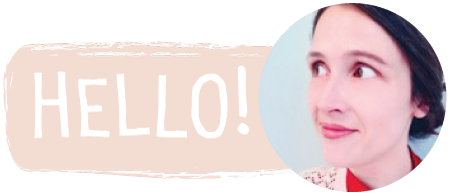 ---
A lifelong love of literature, research, and art is the heart of my work as an illustrator. I'm convinced that "a studio is a place of study," as designer Bruce Mau phrases it, so before I paint, I read, research, and learn. Every illustration project is an excuse to study!
I paint with watercolor, acrylic, and gouache, sometimes adding ink, pastel, or cut paper. It's actually a very traditional, mixed-media, hands-on way of working.
For inspiration and instruction, I often study medieval portraiture, landscapes by Alice and Martin Provensen, William Morris textile designs, vintage songbooks, Carl and Karin Larsson interiors, Norwegian rosemaling, postwar fashion illustration, Pennsylvania Dutch motifs, Mary Cassatt portraits, folk embroidery, the Scandinavian cookbooks of Beatrice Ojakangas, midcentury typography, L. S. Lowry's cityscapes, and everything I can find by the children's illustrator Aurelius Battaglia.
In terms of style and technique, the way I paint has probably been informed by my study of the Provensens' portraiture and landscapes, as well as by my fascination with disquieting surrealist and escuela metafisica paintings. Color field abstract expressionism, color theory in general, and children's books of the 1940s-1970s have also had an impact on how my artwork looks. As a child I loved the drawing style of cartoonist Lynn Johnston, and it's likely that her seemingly effortless linework, like that of Trina Schart Hyman, has influenced my work in some subtle way, as well.
Literature, too, has had a profound effect on my work (and life), with the Brontë sisters and Daphne du Maurier shaping my aesthetic in a powerful way. My thinking and my artwork have also been informed by zines, by the essays and poetry of Adrienne Rich, and by British 18th- and 19th-century epistolary novels.
When I draw and paint, I choose objects I find fascinating, beautiful in form, or potentially meaningful. Sometimes I simply paint things I love. (For example, vintage dishware and linens, early American furniture, lace patterns, historical costume, and Swedish breads!) Frequently, I choose subjects that I think will offer me a rewarding technical challenge. Have you ever been so scared to draw a wicker chair that you put it off for three days? I have! But then once I began in earnest, I loved it. The truth is, overcoming doubt — because every artist experiences doubt about her work — is one way in which I take joy in what I do.
My illustrations appear in children's magazines worldwide, and my first children's book, Shoua and the Northern Lights Dragon, by Ka Vang, was a finalist in the 23rd Annual Midwest Book Awards. Some of my recent clients include Ladybug magazine, Root and Star magazine, Highlights High Five, Spider magazine, the Children's Theatre Company, Babybug magazine, the Minnesota Humanities Center, the International Rescue Committee, and the Secret 7″ Project — for whom I designed a limited-edition record cover for the Cure's re-released "Friday
I'm in Love" single. My projects also appear in the book KnitKnit: Profiles and Projects from Knitting's New Wave, and in the late, great Punk Planet magazine.
I hold a Bachelor of Fine Arts degree in Illustration from the Minneapolis College of Art and Design.
---